Are you tired of figuring out what to make for dinner every night? Do you feel like you spend too much time in the grocery store or in the kitchen? If so, then this monthly meal plan is for you! This free Monthly Meal Plan printable PDF will help take the guesswork and stress out of meal planning. By having a monthly plan, you can save time, money, and energy. You'll be able to enjoy cooking again and feeding your family healthy meals. So what are you waiting for? Get started today and see how easy meal planning can be!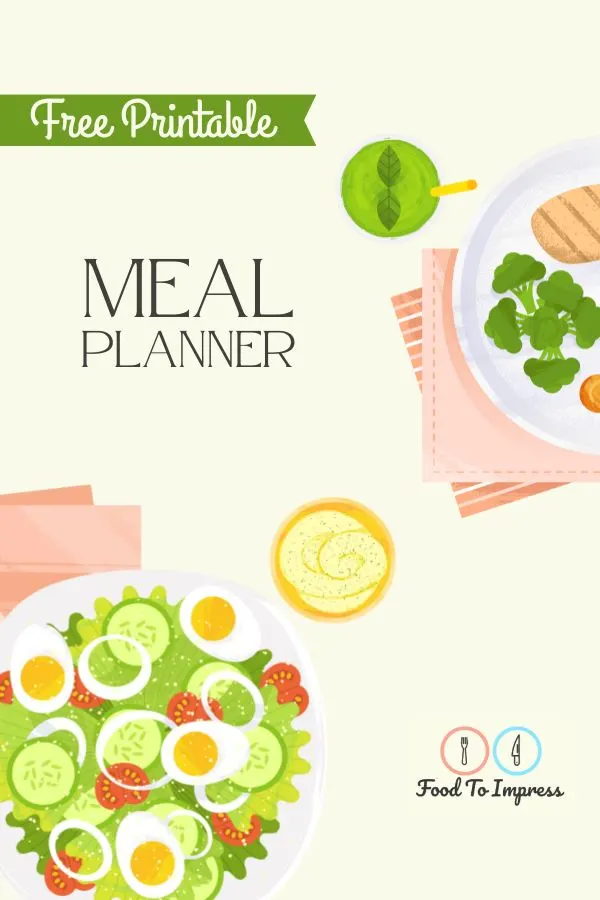 What Is Included in the Monthly Meal Plan Printable?
This free printable meal planner includes several options:
Monthly Meal Planner Template
Printable Weekly Meal Planner
Daily Meal Time Planner
Food Journal Free Download Page
Grocery List Free Printables
Monthly Pantry Inventory
Fridge Inventory
Freezer Inventory
Meal Ideas Printable Template for Menu Planning
New Recipe Card in PDF Format
This monthly menu planner has a lot more than monthly planning!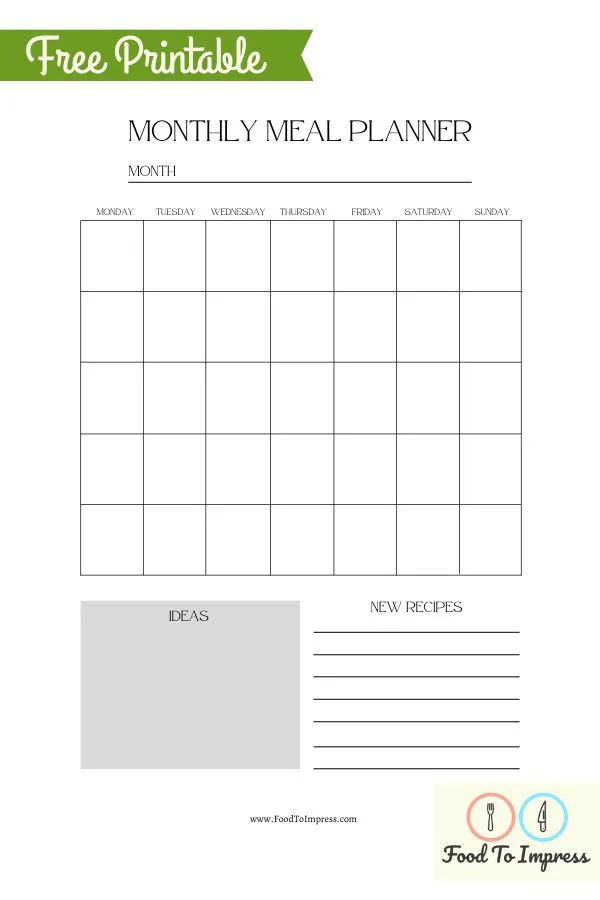 Benefits of Meal Planning
Meal planning offers many benefits. The meal plan calendar is a great way to save time, money, and energy – plus provide more variety to meals than what you would choose in the heat of the moment. If you can stick to the menu planner you will also have an easier time sticking to your food budget.
By having a plan, you'll get out of the cycle of eating out or relying heavily on unhealthy frozen dinners. Plus, your family will eat healthier and be more likely to try new foods.
Our Monthly Meal Plan Printable PDF is perfect for busy households that need to reduce their meal preparation stress and make healthier eating choices. Download the Meal Plan Templates today and see how easy it is to start meal planning!
Print and Prepare the Monthly Meal Plan Printable
Take meal preparation from merely a task to become an amazing experience with our monthly meal planner printable. By planning ahead, you will save time and energy during the entire week – plus keep your stress levels under control!
All you need is access to this free monthly meal plan template – which only takes a few moments to download – and you'll be able to break free from the dreaded fast food menus and have healthier meals in no time.
Even better, you can use our monthly meal plan printable repeatedly so that they stay on top of their groceries and meals every week. Download it today and start transforming stress-filled mealtimes into a relaxing enjoyable block of family time!
Break the Monthly Plan into Weekly and Daily Meal Plan
Creating a weekly and daily meal plan is the key to success when transforming your eating habits. A weekly menu template makes it simple to visualize the balance of healthy meals you need to reach your goals.
With a weekly meal planner template, you can take the guesswork out of what to make for dinner each night – allowing you to focus on putting delicious meals on the table that are tailored for you. Break down your monthly plan into weekly and daily strategies for maximum impact, so that you can stay on track no matter how tough life gets!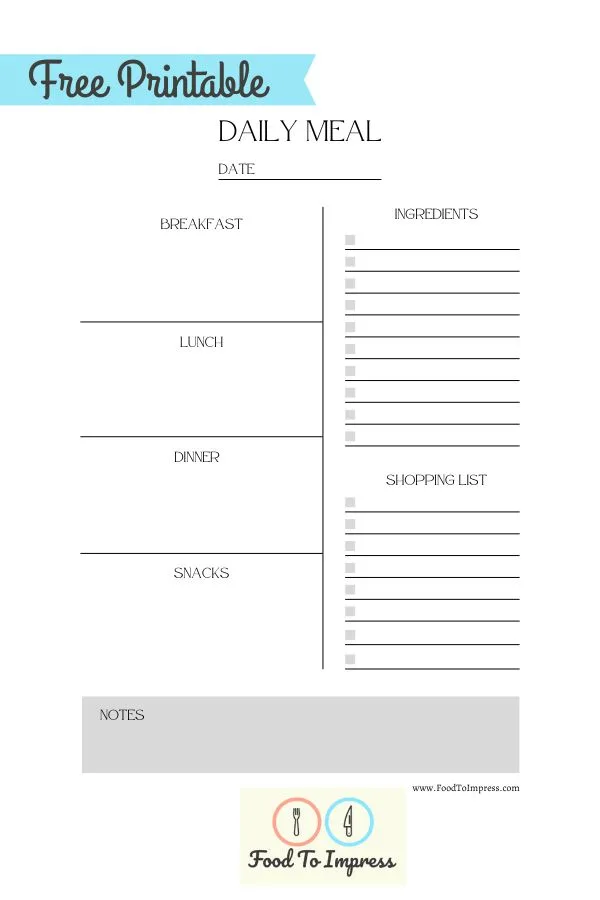 Create Your Shopping List for the Grocery Store Based on the Monthly or Weekly Meal Planner
Creating your shopping list for the grocery store based on a meal planner is an important thing to do. It's an easy way to coordinate your dinner menu, and grocery budget and helps you stay organized so that buying food doesn't become too expensive or challenging.
The Monthly Meal Plan Printable includes a template that could make it even easier to plan efficiently and remember what things you need for each meal. Plus, all of the savings will add up in the long-term, as you won't be obliged to go back to the store several times per week if something is forgotten! Use a printable grocery shopping list with your meal planner and revolutionize your kitchen!
Write a List of Healthy Menu Ideas
If you want to feel energized and nourished, start by creating a list of healthy menu ideas that will fill up your kitchen with nutritious foods. One quick tip is to consider slow cooker recipes because they are an efficient way to whip up a scrumptious dinner quickly throughout the week. Try going through your recipe binder to get inspiration for easy meal ideas for the upcoming month.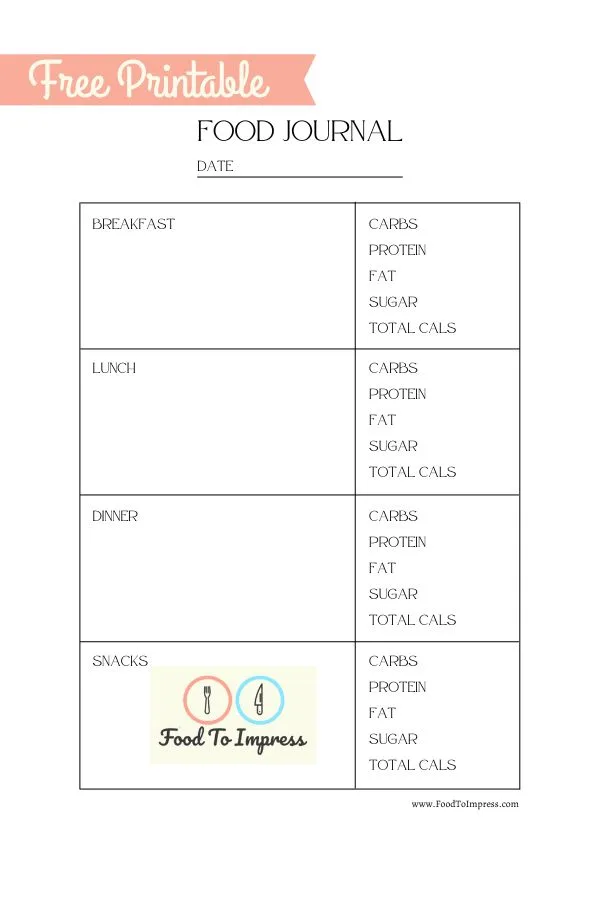 Here is a list of 20 menu ideas if you need additional inspiration to add to your FREE Monthly Meal Plan Printable:
1. Meatloaf
2. Baked Salmon
3. Broiled Chicken
4. Fajitas
5. Bean Burritos Slow Cooker Meal
6. Chili
7. Stir Fry
8. Roasted Vegetables
9. Tacos
10. Veggie Burgers
11. Turkey Burgers
12. Eggplant Parmesan
13. Roasted Turkey
14. Stuffed Peppers
15. Lasagna
16. Shepherd's Pie
17. Vegetable Soup
18. Grilled Cheese Sandwiches
19. Whole Roasted Chicken
20. Baked Ziti
This can be especially helpful if you're feeling down on Monday and don't know what kind of dinner to make. With your healthy menu ideas all in one spot, you can disperse the stress of figuring out what's for dinner every day and focus on taking care of yourself instead. Make Sundays your preparation days — gather ingredients, chop veggies, organize, plan — and you'll have a delicious and hearty dinner waiting for you at the end of every workday!
With the FREE Monthly Meal Plan Printable, you can easily create a healthy menu for each week that won't leave your family feeling bored or deprived. Download your free printable meal plan and get started today!
DOWNLOAD YOUR FREE MONTHLY MEAL PLAN PRINTABLE PDF HERE
Sign up to stay informed about more freebies and articles from Food to Impress.
Get more FREE Kitchen Printables here.