If you love spending time in the kitchen, then you'll love these printable kitchen quotes! They're a fun way to add some personality to your space, and they're free! Just download and print them out. Then hang them up or use them as part of a fun kitchen gift. Whether you want something funny, motivational, or inspirational, we've got you covered. So what are you waiting for? Get cooking and decorating!
This post gives you all the information you need to access your free printables of inspirational quotes and saying to decorative charm to your kitchen area.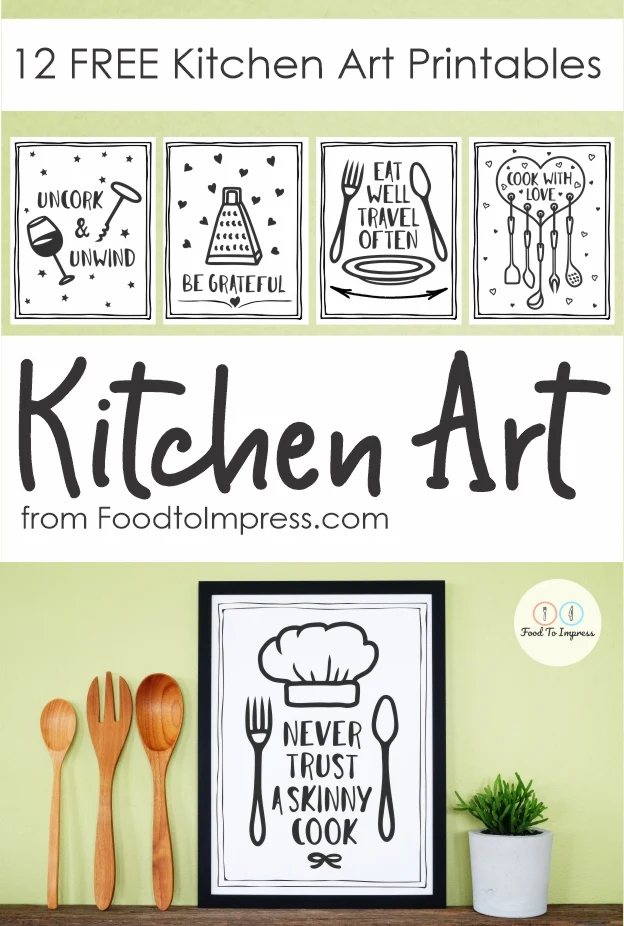 Be Inspired Be Motivated
Adding wall decor featuring inspirational kitchen quotes to your home is a great way to boost your mood in the kitchen. These cute sayings and simple designs would make great wall art for anyone's kitchen. All you have to do is sign up and hit the download button on our website!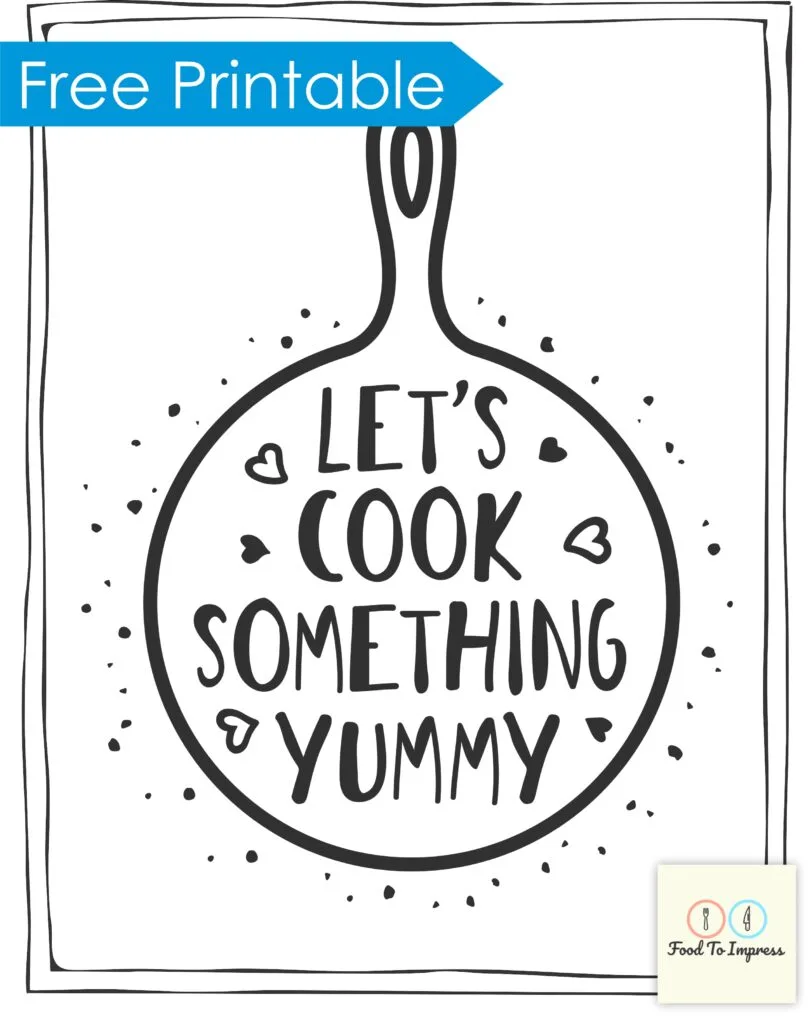 Kitchen quotes are a fun and easy way to show your creativity in the kitchen and inspire those around you. The kitchen is the heart of the home and these simple designs reflect that! These favorite kitchen printables will print on 8.5-by11 inch piece of paper. They provide a homey touch to any kitchen and are great conversation pieces.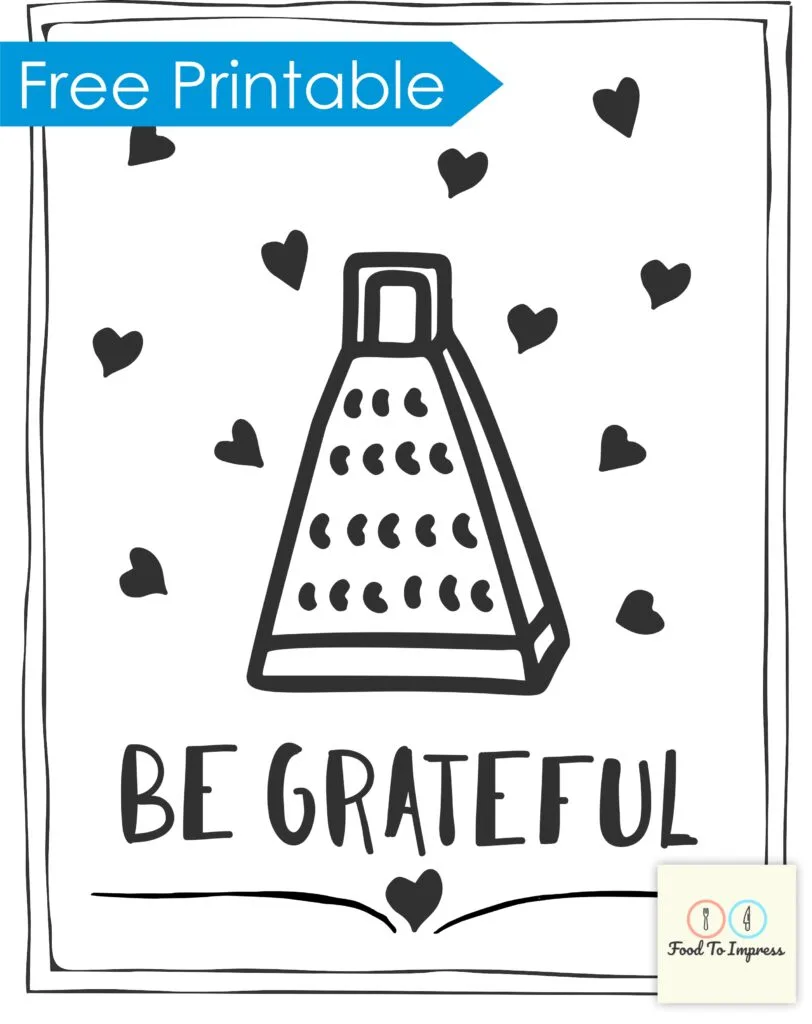 What Is Included in this FREE Packet of Printable Kitchen Quotes?
If you have ever wanted to add a decorative touch to your kitchen using quotes, this FREE packet of printable kitchen quotes is just what you need.
The free kitchen printables feature beautiful designs and uplifting family-friendly messages, these prints will be a perfect addition as new wall art in your home. They provide a nice added decorative touch with simple typographic quotes. The black and white designs are a perfect addition to any decor.
Need a conversation started. Pick a few quotes to chat about. This is a great way to promote positive values and encourage conversations around the dinner table.
So why not add a stunning added touch of artwork to your kitchen, whilst also spending quality time talking about your family values like being grateful and cooking with love?
Check out all of our Printable Kitchen Wall Art options.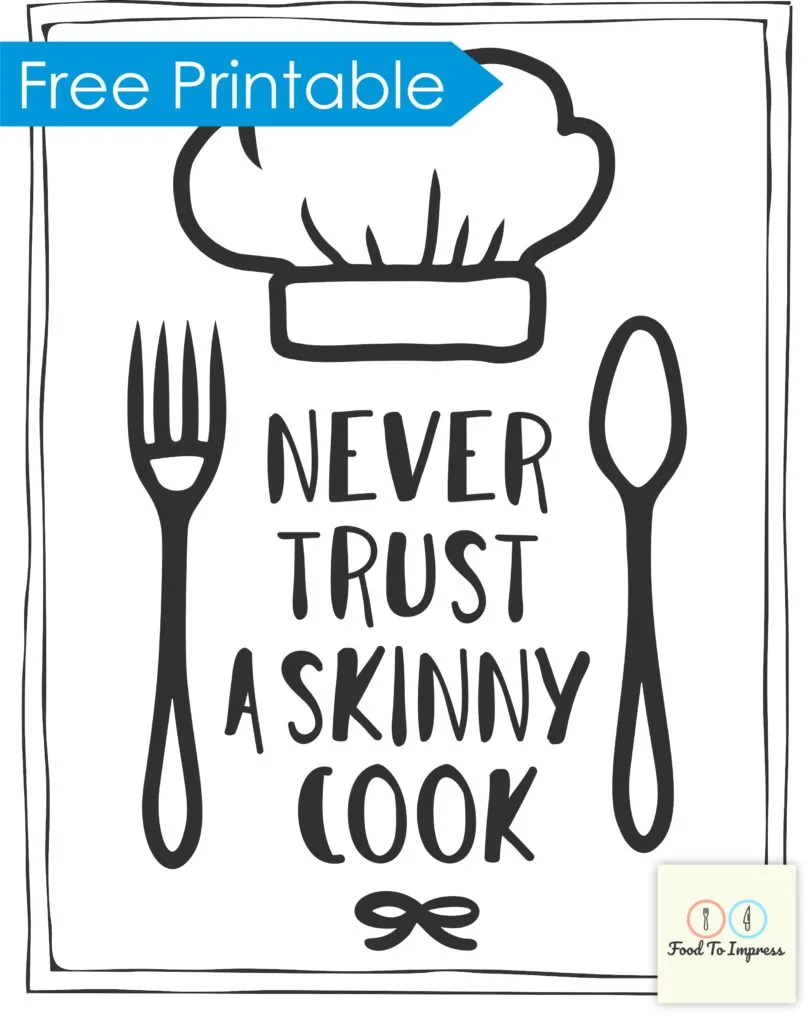 The Printable Kitchen Wall Art Includes:
Never Trust a Skinny Cook
Be Grateful
You Only Live Once Lick the Bowl
Uncork and Unwind
Make Tea Not War
Cook With Love
Eat Well Travel Often
Let's Cook Something Yummy
My Kitchen My Rules
always Kiss the Cook
Let's Cook
Just Beat It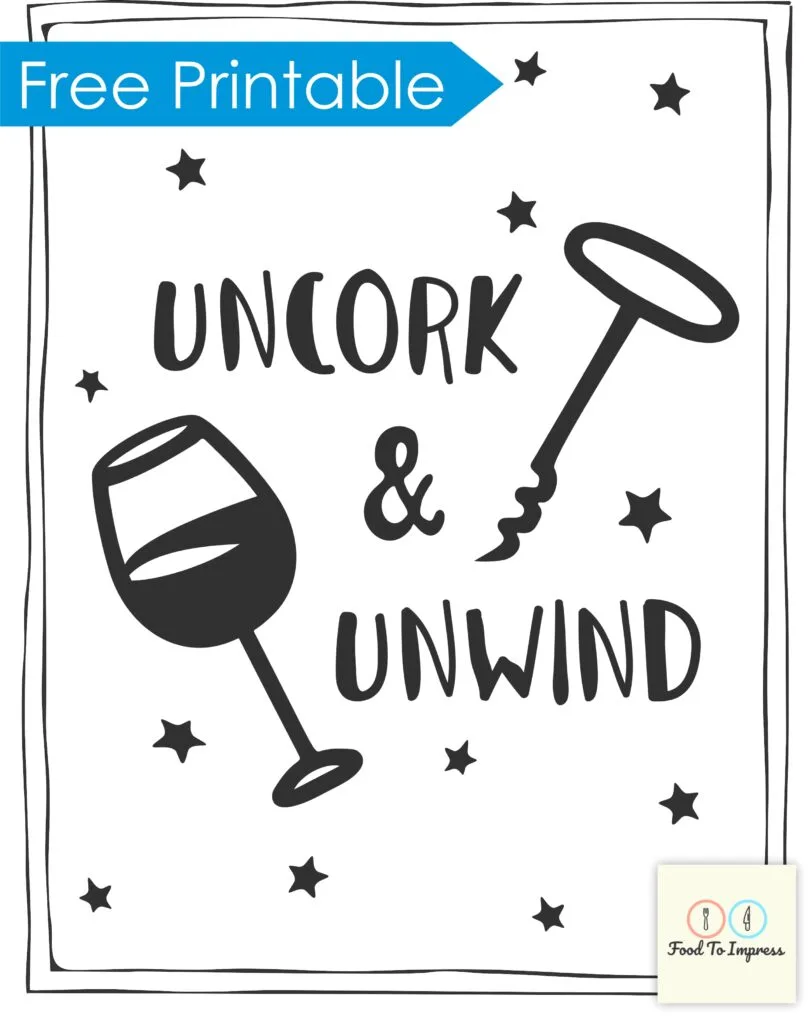 Tips on How and Where to Hang the Free Printable Kitchen Quotes
Adding a touch of fun to your kitchen walls can be a great way to create your own personal dining area. With free printable kitchen quotes, you can hang sayings and quotes that will give your dining space everyday inspiration and also help make meal times more enjoyable.
You could hang the quotes above your dining table or in other dining areas like on a wine rack, coffee nook, or bar nook. You could even get creative with it by framing the prints in unique ways – that way they become some of the best pieces of kitchen art while at the same time adding cheer to your dining space!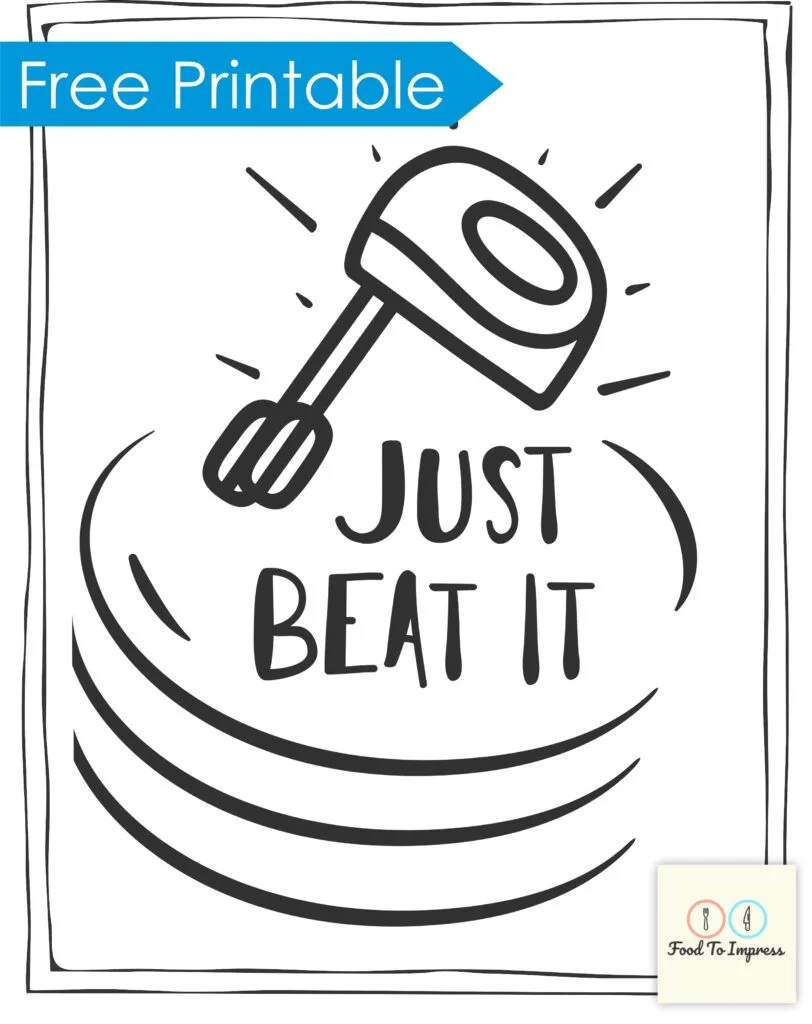 Purchase matching frames and make these printable part of a gallery wall in your culinary space. The simplistic design of the free printable quotes with cute food illustrations will highlight the importance of your kitchen. Want to add a pop of color? Purchase brightly colored frames or add watercolor paint splashes to the printable design elements on the PDF. Printing on colored paper will also provide an added pop of color.
We recommend printing on regular paper not photo paper. The photo paper will provide a glare on the kitchen decor. You can choose to hang up all 12 or just one quote printable to add to your kitchen decor. Choose a funny kitchen print or a more heart warming one. If you want super high quality printing, bring the design to your local print shop. They could print it on canvas for you to your kitchen or dining room decor.
These would also make a great last-minute housewarming gift to add a simple decorative touch to their new home.
Details for How to Download the FREE Printable Wall Art for Your Kitchen
Are you ready to enliven your kitchen with vibrant artwork? We've got just the thing, and the best part is it's totally free! Downloading our printable wall art is easy – all that's needed is to click 'Print' on any printer-enabled device. With this great selection of images, pick the one (or ones) that give your kitchen the cozy, inviting feeling you want. Transform your kitchen into an artistic culinary wonderland today with our FREE printable wall art that adds character and charm – get downloading now!
Remember these are for personal use only from Food to Impress. Bon appetit!
I hope these kitchen quotes brighten your day and help motivate you in the kitchen! Be sure to download the free printable PDF so that you can print them out and hang them up in your own kitchen. Having trouble thinking of where to put them?
Get creative- try hanging them on your fridge, inside cabinet doors, or even framing them for a focal point in your kitchen. With 12 different designs, there's sure to be one perfect for your home décor style. Thanks for reading and enjoy cooking with some extra motivation!
Get more FREE Meal Plan Printables here.